College Admissions Essays
How to Answer Prompt #1 for the College Application Essay 
for the University of California:
"Describe the World You Come From"
Only read this if you are applying to a UC (University of California school, such as UCLA, Berkeley, Santa Barbara, San Diego, Irvine, Santa Cruz, etc.). There are two college essay prompts. Here is some advice regarding the first one:
Prompt #1 (freshman applicants)
Describe the world you come from — for example, your family, community or school — and tell us how your world has shaped your dreams and aspirations.
Read this closely. Note that it asks you to describe one thing and then tell about another–so there are two points you need to address in your essay. When you describe the world you come from, think of this in a figurative sense. Do not just write about your hometown. Instead of the word "world," try substituting it for the word "community."
Anything can be your world (a mini-community of shared activities, people, passions or places), from your yoga class to your bedroom to your job washing dishes to your grandmother's kitchen making tortilla soup. It's wide open. Just pick a topic. Also, the examples they give, "family, community or school" are just that, examples. Do not write a little about each of these.
And do not just write about "my family" or "my school." Way too broad. Write about your uncle's magic shop, where you learned to juggle, or the Scrabble club you started at your school even though you are the world's worst speller, or the old movie theater in your town where you love to watch old films on rainy days. (Check out the link at bottom of this post to my Tumbler blog with images and quotes to spark ideas for what makes your world.)
Quickie World-Finder: What do you like/love to do? Where do you do it? Who do you do it with? Bingo! You have just landed on one of your worlds!
Although I think the bulk of your college application essay should focus on this world, and how it has affected you, also address the second part about your dreams and aspirations. This has the potential to be general and boring, so make sure to talk specifically about how you will apply the lessons (values, skills, ideas, insights, etc.) you have learned in your world to your future.
(Hint: It wouldn't hurt if you can show how these dreams and aspirations link to your specific college goals. For example, if your "world" is hanging out in your parent's garage fixing an old truck, mention how the problem-solving skills you learned there will help your aspirations to be some type of engineer one day.)
If you are one of those A-type overachievers (hey, it's OK, these UCs are insanely competitive!) who still feels insecure about understanding the UC prompts, check out this 50-minute video of a counselor guru spelling it all out at a convention for college admissions folks. Just don't let her freak you out too much. Definitely good info here, but I say overkill. Your choice: http://www.youtube.com/watch?v=6zo6NI4wHf4&feature=related
June 2012 Update: Allen Grove, who writes about college admissions for About.com, wrote this short guide to answering the UC's  "Describe the World You Come From" prompt.
Here are some more helpful posts for answering UC Prompt #1:
*Also, if you are still looking for a "world" to write about, there are lots of ideas in the comments.  Definitely worth scrolling through to see what others are thinking of writing about. Thanks for sharing all your ideas!
I believe you can write these UC essays on your own. But if you feel like you would like my personal help with them or other college application essays, find details on my Services page.
Best of luck! Janine Robinson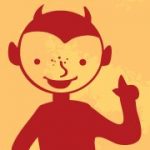 Your Path Out of Hell Starts Here (Scroll Down for Helpful Posts By Topic!)

Find a Topic That Sizzles

The best way to learn how to write a standout essay is to read what other students have written--especially students who landed in great schools! Download this inspiring ebook collection now for just $9.98.

This fast-and-easy guide is like having your own private writing coach take you through 10 simple steps to find a unique topic and craft a narrative, "slice of life" essay. Perfect for answering the new Common Application, private university, public college, supplemental and scholarship essay prompts!

Do You Work with Underprivileged Students?

I'm offering my three essay writing ebook guides FOR FREE to teachers or college counselors who serve students with limited resources. Just email me your name, role, school or organization, and which book(s) you would like: EssayHell@Gmail.com.

Browse Posts By Month

Looking for Inspiration on UC Prompt: Describe the World You Come From?

Voices from Hell

Want More Hot Tips? Follow me!

Archives