Welcome to Essay Hell!
On this site, you will learn tips, advice and strategies to write your dreaded college application essays—and escape the misery of Essay Hell. Read the helpful posts (click the flames and icons!) and learn to navigate the complicated admissions process, discover powerful writing tools and techniques, and craft standout essays that will help you land in your dream school.
As a nationally recognized essay writing expert who has worked with thousands of students from all over the world, I also offer the highest quality tutoring and editing SERVICES.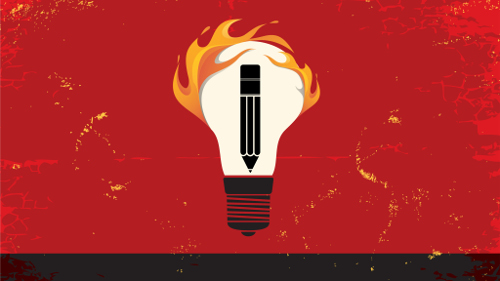 Learn to Write Your Essay
in One Hour!
Work At Your Own Pace
Click the lightbulb to learn more about my popular on-demand, online essay writing course: How to Write a College Application Essay.
Includes 11 short instructional videos, my four writing guides and related worksheets and exercises.
You can start now! Only $99.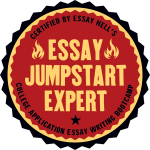 Cyber Training for Essay Jumpstart Experts!
There's still time to get trained as an Essay Jumpstart Expert for this admissions "season."
Learn to teach college application essay writing in private hourlong training—or put together your own group!
(Click Badge Icon Above for Details)
"Hi! This is Brittany! Funnily enough, I actually used this website to help guide a lot of my application essays, including this one. So I guess this would be the perfect opportunity to say thank you! I feel like my essays definitely strengthened my entire application." Read more testimonials!
Brittany Stinson

Ready to Jumpstart Your Essay Writing?
Learn about my hourlong Jumpstart writing workshops in Laguna Beach, California.
Sessions in July and August. Only $99!
(Click the friendly devil dude above for details!)
Everything You Need to Know About the Four Most Common Applications
(Click Icons for Tips and Strategies!)
Escape the Heat!
Read popular posts on these subjects!
How Do You Learn Best?


Check out my services and resources below!
The Essay Hell Blog
More than 3 million viewers and counting!
Some of my tutoring students skim through a college application essay prompt (such as the five options for The Common Application essay requirement), and in a flash, find one that speaks to them.
Others come armed with a long list of topic ideas they have been toying with for weeks.
But most, I would say more than 80 percent, have no clue where to start.
And it's a terrible feeling. read more…