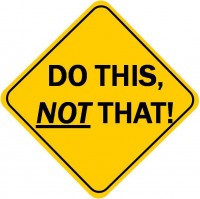 The Best (and Worst)
College Application Essay Topics
Are Not What You Think!
When I first started working with students on how to write college applications essays about eight years ago now, I put together a list of Do's and Don'ts about picking topics.
It was based on the idea that college admissions officers were seeing many of the same topics, or sensational or ill-suited topics that were not handled well.
And that those were the topics you should avoid at all cost.
But over the years, I realized there was no such thing as a bad topic.

Continue reading »
Click on My Essay Writing Guides to Learn More

Five Super Helpful Posts!

Do You Work With Students Who Have Limited Resources?

I offer my essay writing guides and other resources free to counselors, teachers and others who work with underprivileged and underrepresented students. Contact me for details at: EssayHell@gmail.com.

Browse Posts By Month

Looking for Inspiration on UC Prompt: Describe the World You Come From?

Want More Hot Tips? Follow me!

Archives

Error: Twitter did not respond. Please wait a few minutes and refresh this page.
Learn to Write Your Essay in One Hour!

My fast-and-easy online e-course: How to Write a College Application Essay

Perfect for The Common App, UCs, grad school, transfers, scholarships and other core essays!

Find your best topics. Map out a writing plan. Learn to write in a narrative style. Work at your own pace! (Click image above for details.)